JPB Engineering Systems Services
Structural Engineering Services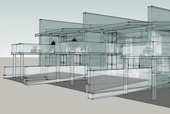 We provide innovative and flexible approaches to design, analysis and production of documents supporting the development of projects ranging from single-family homes to government projects and high-rise commercial buildings. Our staff versatility and depth of experience allow us to form creative concepts that can enhance project cost effectiveness. More than one approach to an engineering solution is always considered. Our standards demand intense and detailed consideration of critical project requirements. Our goal is to meet or exceed your expectations. Communication, cost-consciousness and loyalty to our clients are essential hallmarks of our services, which include:
Structural Design and Analysis

Structural calculations for residential, commercial, and government projects.
Analysis of existing structural systems from railings to windows.

Structural Documents

Full CAD quality structural plans or limited drafting to meet the client needs and budget

Forensic Engineering and Inspection Services

Forensic engineer of existing structures
Special inspection services for new construction
Structural stability and safety evaluations for residential and commercial buildings
Geotechnical Engineering Services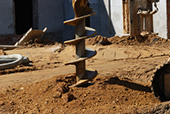 We are the only firm in Hawaii that provides extensive structural engineering and geotechnical services in a single location. This unique pairing allows immediate collaboration and communication between our respective professional staffs and expedited project turn-around times. Our laboratory is fully equipped to perform all of the standard tests to determine the physical properties of soil and rock. In addition to exploration with larger drilling rigs, we also operate our own portable equipment, which can be set up to drill test borings at sites where accessibility is limited. Our analytical capabilities include advanced, computer-assisted subsurface modeling and interpretation programs. Our geotechnical engineering services include:
Geotechnical Investigations

Subsurface soil and geologic studies designed to gather information on the earth materials and ground water characteristics. Preparation of formal reports containing recommendations for project design and construction of new residential and commercial projects.

Geoanalytical Investigations

Subsurface soil and geologic studies targeting the causes of distress due to earth movements affecting residential and commercial buildings. Preparation of formal reports containing recommendations for remedial work and permanent stabilization.

Geotechnical Consulting Services

Plan and specification reviews, foundation inspections, earthwork monitoring and testing.
Construction Management Services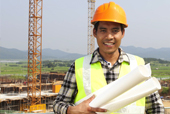 We are committed to leading the project team by providing owners with added values to their projects. This is accomplished by focusing on direct participation with the owner, architect and general contractor from concept through construction. Our construction management services include:
General Contractor Selection

Outreach, prequalification, selection process, and contract review.

Bidding

Trade package instructions to bidders, bid schedule review, subcontractor prequalification.

Construction Management

Project controls, project budget, change orders, claims avoidance.

Document Control

RFI/Submittal process, schedule analysis, quality control, ongoing punch list management, closeout.

Team Management

Design and construction team, and special inspections management.